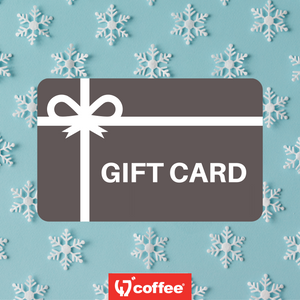 GIFT CARDS
Know someone who loves coffee, but not sure what they like?
Then why not give them one of our digital gift cards.
We have a range of prices available starting from £7.50, which will get them one of our great value 200g bags of coffee delivered to their door.
Remember our
 gift cards holds a balance, which can be spent over more than one order.
GIFT CARD OPTIONS

PRICE

WHAT IT WILL GET THEM

£7.50

£8.50

£10.00

£15.00

One of our twin packs of 2 x 250g bags of coffee
Any 2 x 200g bags, with a free upgrade to our 250g bags
V60 Starter kit and coffee combo

£20.00

1kg bag of coffee.
Our award-winning trio box set

£30.00

£50.00