MEXICAN LA LAJA (DECAF) - TRADE bundle offer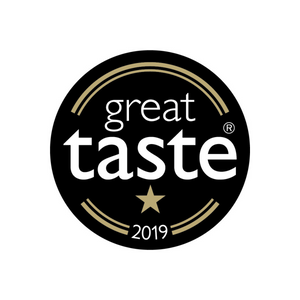 Product image 1
Product image 2

COFFEE SPECIFICATION:
Our award-winning decaf coffee offers all the flavours of a fully charged coffee, but just without the caffeine.
It is available to the trade in smaller pack sizes, starting from 1kg and can be ground for either espresso or filter (the price of 1kg will be adjusted at the cart if purchased with other products exceeding 4kg).
We could tell you what it tastes like, but this is what the Guild of Fine Foods had to say about it…
"A hint of nut and citrus on the nose. A nice crema on top. On tasting it the chocolate and lemon make for a lovely harmony of flavours, reminding one judge of a lemon drizzle cake. Light chocolate finish."
Region: Hustusco, Veracruz
Altitude: 1,100m
Variety: Caturra, Cirollo, Bourbon
Harvest: October/November - April
Process: Washed
PROFILE:
Nice spicy, chocolate, sweet and lemon flavours with a bright acidity and clean aftertaste.
BREW GUIDES:
Espresso - 16 - 18g dose | 25 second pour | 60ml shot of coffee
Filter - 1:18 ratio | 55g per 1 litre of water
ROASTING & SHIPPING:
We roast our coffee in small batches each week, to ensure the coffee you buy is always at its peak of freshness when it reaches you. All trade orders are shipped via DPD next day delivery.
SHIPPING IS INCLUDED IN THE PRICE OF ALL OUR COFFEE AND WE AIM TO POST ALL ORDERS WITHIN 24 HRS OF ORDER PLACEMENT.