BRAZILIAN - SUL DE MINAS - TRADE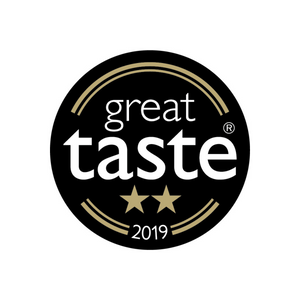 Product image 1
Product image 2

COFFEE SPECIFICATION:
2 STAR AWARD-WINNING COFFEE
This is our best-selling trade coffee and for good reason, as its just won 2 gold stars in the '2019 Great Taste Awards'.
This is what the Guild of fine foods had to say about it,
"Delightfully nutty on the nose, typical of Brazil, with a bright if low level of acidity and marked but pleasant bitterness.  Certainly smooth, and with some dark chocolate notes.  A good journey of flavours and sensations on the palate in a smooth arc of progression.  Beautifully even roast on the beans"
Region: Sul de Minas
Altitude: 1,100 meters
Variety: Mundo Novo, Catuaí, Catucaí, Acaya
Harvest: July - November
Process: Pulped Natural
PROFILE:
Sweet soft nutty notes, with hints of chocolate and a smooth body.
BREW GUIDES:
Espresso - 16 - 18g dose | 25 second pour | 60ml shot of coffee
Filter - 1:18 ratio | 55g per 1 litre of water
ROASTING & SHIPPING:
We roast our coffee in small batches each week, to ensure the coffee you buy is always at its peak of freshness when it reaches you. All trade orders are shipped via DPD next day delivery.
SHIPPING IS INCLUDED IN THE PRICE OF ALL OUR COFFEE AND WE AIM TO POST ALL ORDERS WITHIN 24 HRS OF ORDER PLACEMENT.